ITINERARY FOR BEACH TOUR OF BHUBANESWAR,GOPALPUR ON SEA, PURI,KONARK,KOLKATA AND DIGHA
Duration:
10 Nights / 11 Days
Destination Covered:-
Bhubaneswar-Gopalpur on Sea-Puri-Bhubaneswar-Kolkata-Digha-Kolkata- Final destination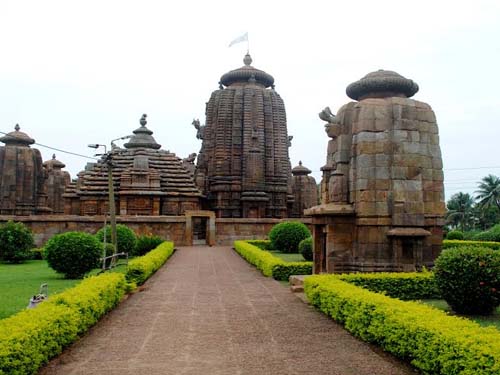 Assistance upon arrival at Bhubaneswar Railway Station / Airport and transfer to Hotel.
Bhubaneswar the capital of Orissa, is also popularly known as the "Temple City of India". Being the seat of Tribhubaneswar or 'Lord Lingaraj', Bhubaneswar is an important Hindu pilgrimage centre.
Overnight in Hotel.
After breakfast sightseeing of Bhubaneswar City visiting:-Orissa State Museum, Tribal Museum, Brahmeswara Temple , The ISKCON Temple , The Lingaraj Temple, Rameswar Temple, Mukteswara Temple, Parashurameswar Temple , Vaital Deul Temple , Dhauli Giri, Museum of Tribal Art and Artefacts ,Kedareshwar Temple, Satrughaneswar Temple, Paschimeshwar Temple ,Sisireshwara Temple.
Overnight in Hotel.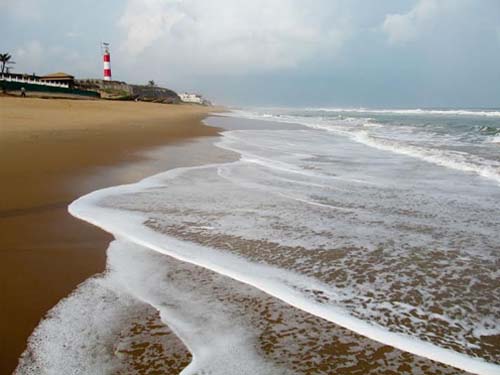 Day 3
Bhubaneswar- Gopalpur on Sea
After breakfast depart Bhubaneswar for Gopalpur on Sea arriving in Hotel by afternoon.
Gopalpur-on-Sea is a quiet and charming sea resort set along the Bay of Bengal ,in the district of Ganjam. Clusters of coconut and palm trees, white sand dunes overgrown with casuarinas plantation separate the beach from the blue waters of the sea.
Rest of the day at leisure on the beach.
Overnight in hotel.
Full day free at leisure on the beach.
Overnight in Hotel.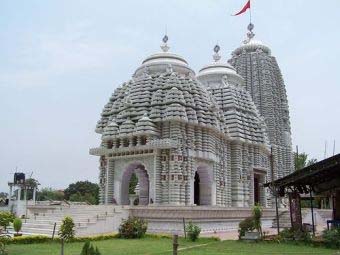 Day 5
Gopalpur on Sea - Puri
After breakfast depart Gopalpur-on-sea for Puri arriving in Hotel.
After leisurely breakfast sightseeing of Puri city visiting;-
Lord Jagannath Temple:- Established in the 12th century, Jagannath Temple is one of the most renowned place of worship in Orissa. While it is visited daily by hundreds of people, it is specially revered by followers of the Vaishnava tradition.
Chilika Lake:- is another great destination to visit. This lake is Asia's largest salt water lagoon. Situated near the Bay of Bengal, this lake is separated from the sea by only a small neck like piece of land. This is a favourite migratory spot for a numerous birds during winter.
Gundicha Temple is situated towards the north east direction of the Jagannath temple and was constructed in the 16th century.
Markandesvara temple Another famous Shiva temple of Puri is the Markandesvara temple.
The Sudarshan Craft Museum situated in the Station road was started in the year 1977. As the museum was started by Shri Sudarhsan Sahoo, you will find a lot of his artistic works here along with other famous artistic works.
Overnight in Hotel.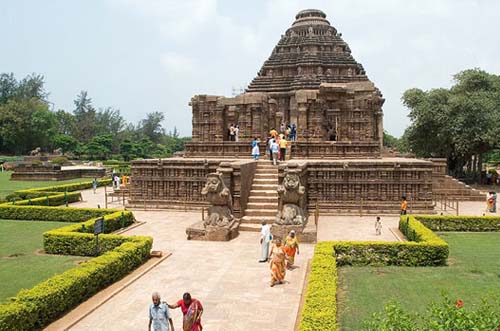 Day 6
Puri- Konark – Bhubaneswar -Kolkata
After breakfast depart Puri for Bhubaneswar visiting en route to visit Konark ( Sun) Temple.
Konark:- Konark is a small town in Puri district of the state of Odisha (formerly Orissa), India, on the Bay of Bengal, sixty-five kilometres from Bhubaneswar famous for its 13th century Sun Temple and the Chandrabhaga River.
Konark Sun Temple:- is a historic temple, which has been designated as a UNESCO World Heritage Site since 1984. Built in the 13th century by King Narasimha Deva.
Vishnu Temple:- is a broken brick temple, which is located behind the Ramachandi Temple.
Ramachandi Temple:- is located south-west of the Konark Sun Temple on the mouth of Kushabhadra River.
Kuruma :- is a small village located 8 km away from the Sun Temple. High wall and antique images of Heruka and Buddha were found in the excavations that were carried out at this village.
Archaeological Survey of India Museum:- is located outside the Konark Sun Temple. Founded in 1968, the museum holds exhibit of 260 antiquities that were found in and around the premises of Sun Temple.
After visiting Konark Temple drive straight to Bhubaneswar airport in time to catch flight for Kolkata.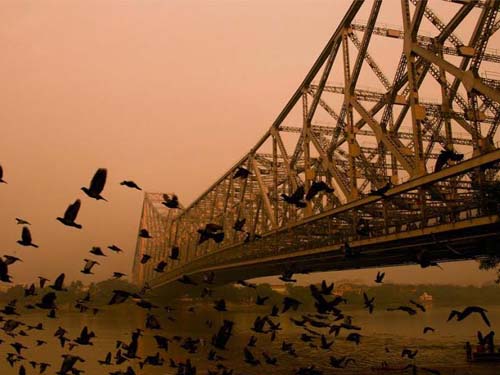 Assistance upon arrival and transfer to Hotel.
Kolkata: Long the capital of British India Calcutta, is still the commercial metropolis of modern India. It is a huge, sprawling, noisy city, teeming with life. The nerve centre is Dalhousie square; where tall imposing buildings, government offices and mercantile houses stand in a quadrangle around the placid waters of the reservoir. But the centre of attraction is the famous Chowringhee, the beautiful wide avenue flanked on one side by shops, cinemas and fashionable restaurants and on the other side by the Maidan which stretches as a wide expanse of green dotted with monuments and clusters of trees.
Overnight in Hotel.
After breakfast depart Kolkata for Digha arriving in the Hotel by afternoon.
Digha- Digha is a seaside resort city in the state of West Bengal, India. It lies in East Midnapore district and at the northern end of the Bay of Bengal. It has a low gradient with a shallow sand beach with gentle waves extending up to 7 km in length.
Rest of the day at leisure to enjoy on the beach.
Overnight in Hotel.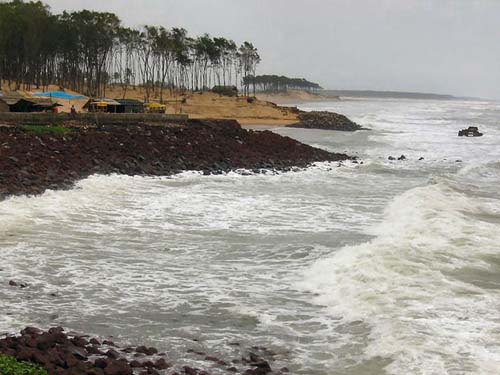 Full day free for independent activities to enjoy on the beach.
Overnight in Hotel.
After breakfast depart Digha for Kolkata arriving in the hotel in the afternoon.
Rest of the day free at leisure.
Overnight in Hotel.
After breakfast full day sightseeing of Calcutta City visiting. The Museum, Victoria Memorial, Belur Math, Dakshieshwar Temple, Howrah Bridge, Botanical Gardens, Jain Temple and Fort William.
Overnight in Hotel.
Transfer to Kolkata airport for flight back home.